WELCOME TO THE HOME OF THE ORIGINAL...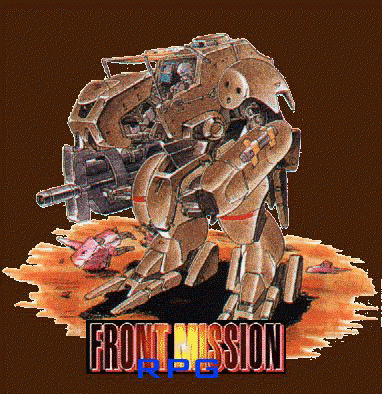 WELCOME TO THE HOME OF FRONT MISSION RPG! THIS PAGE IS UNDER MASSIVE CONSTRUCTION AND I NEED ALL THE SUPPORT I CAN GET SO IF YOU WOULD LIKE TO BE A PART OF THIS PROJECT IN ANY WAY PLEASE E-MAIL ME AT jed_hubic@yahoo.com my ICQ is 29261632
UPDATES
March 26/2001) Over the course of a few days I'll be overhauling the site and more than likely changing the rules. People are saying they are complicated. I still need refs to keep track of fights. e-mail at jed_hubic@yahoo.com with what you think I should do about the whole rules situation. One lase note: expect a members page soon. Expect to hopefully see a slicker design up too.
-Jed
March 17/2001) WHOA! It's been a long time since an update! I'm sorry to all of you who have been wondering where I am. I'm probably gonna change the rules of this rpg to make it more like the game and I'm gonna but up some new stuff! So expect an update in about a week.
-Jed
Jan.3/2001) I just put up the first chat room to practice your skills on. But first I need people to join. You can go in the chat room without joining but please join. Click on zones on the menu window.
-Jed